First-Time Seller Advice
---
22/04/2016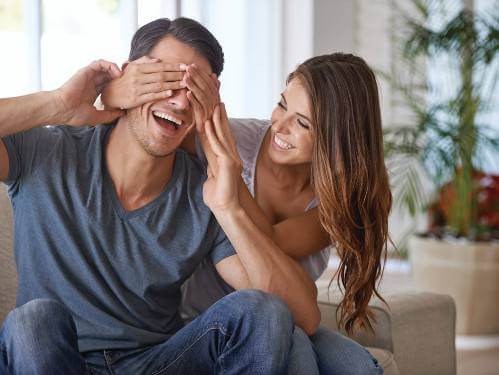 If you're a first time seller, it's important to research the right information and resources so that you can secure a sale. No matter what your reasons are for selling, being a first time seller can seem an intimidating prospect, but it doesn't need to be. Here are our tips for making the selling process as quick and easy as possible.
Where to start?
The first step is to of course select  the right  estate agent!
It's important to choose an established estate agent that has plenty of local area knowledge.  Not only will  they will be able to pick out key features in the area that will appeal to certain buyers, such as local shops, schools and transport links, but they can also give potential buyer detailed information of the history of the area and what makes the area a great place to live.
You should also remember to establish a realistic budget that covers all costs with your home sale, such as conveyancing costs, selling fees and Energy Performance Certificates. These should be taken into account before you put your home up for sale.
But with that said, make sure you don't forget about your next home either! Planning your next move whilst selling your current home will relieve some of the pressure and help make the process easier. Stay on top of what you want with your new home as well as your finances so your estate agent has the right information at their disposal.
Marketing techniques
Find out what marketing methods the estate agent has to offer. Examples include:
Their own website
Property portals (like Rightmove and OnTheMarket.com)
Window cards/displays
Brochures and leaflets
Social Media
Email campaigns and SMS service
An estate agent that uses a wide range of marketing techniques will help reach many different demographics that could be interested in buying your home.
First impressions
Once you've chosen an estate agent, it's time to clean up around the house to gain that crucial first impression. It can be easy to collect many types of clutter over the years, so make sure your home is clear of all unnecessary clutter, such as various paperwork and the mountains of DVDs that are left out by the television. If there's some stuff you can't bring yourself to throw away, consider creating storage spaces that help hide the clutter away.
Essential DIY jobs
Something else that's important is to keep an eye out for is any small repairs that need to be made throughout your home. Lots of first time buyers and downsizers are looking out for homes that are ready to move into with minimal work required. Do you have a front gate that needs fixing, or a garden fence with faded paint? Ensure you stay on top of these repairs because even if you don't notice them, potential buyers will!
Keep things neutral
Our home's décor is often based on our own personalities and tastes, but unfortunately our own styles may not fit someone else's. For example, if you have bold coloured or patterned walls, repaint them with a neutral colour like cream or beige so viewers are able to see themselves living there and making the property their own. 
Viewing day
When the viewing day arrives, you need to make sure everything is ready and in place upon the visitor's arrival. Here are some tips to follow on the day:
Let in light – keeping your blinds and curtains open will make any room lighter.
Place some flowers in a visible area to help create a homely atmosphere.
Keep pets out of sight – not everyone who visits your home will be a pet lover, so perhaps keep them in the garden whilst the viewing is taking place or see if someone is happy to take them off your hands for an hour or two.
If you're at home during the viewing, you may be asked questions by potential buyers, so it's key to be prepared. Common questions include how quiet the area is, what you love most about your home and the level of interest you've received already.
Lastly, get in touch with the estate agent for any tips and advice they may have on selling. An estate agent can offer an alternative opinion and provide you with expert insights that you may not have already been aware of. They are the expert in this arena and hold years of experience, so ensure you make the most of all the resources you have at hand!
Visit our branch finder to locate your local Haybrook branch.