Top tips for downsizing
---
14/06/2017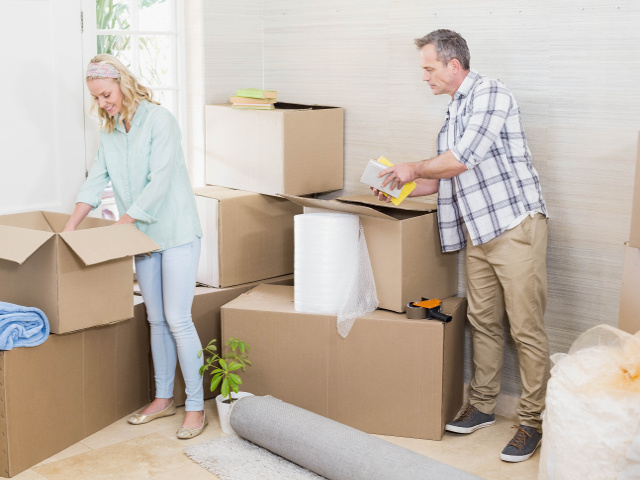 Whether you're an older couple moving from a 4 bedroom house into a 2 bedroom house, or a renter going from a 2 bedroom flat to a studio apartment, you'll almost certainly need to part with many of your things to make moving day an easier process.
Here are some tips follow to make downsizing go as smooth as possible:
Figure out what you really need
It can be hard to part with a lot of our things, but you can't take everything with you. Create a wish list and stick to it; this will help you really drill down on what you can and can't take with you.
Start thinning out belongings
Begin trimming your things around three to four months before you move. Save a little time each day just to go through overflowing drawers and cupboards, throwing away anything that won't be needed. We tend to have a few areas in our homes that are full of junk, so dealing with this early will relieve you of doing it nearer to move time when things get tougher.
Don't throw away everything!
Whatever needs to be disposed of, resist throwing absolutely all of it in the bin as you never know what other uses it could have; the obvious exception being things which no longer work or what you no longer have any use for. Instead consider recycling, selling and donating.
Get another second opinion
You may come across things in your home which you're unsure about. If you really can't decide, it could be worth seeking a second opinion. Whether it's from a significant other, family member or a close friend, they can objectively analyse whether you really need it or not and help you make a decision.
Prearrange furniture before moving in
Create a floor plan of your new property and plan a furniture layout, and then assess this plan realistically; will everything fit where it should properly? Obtain the measurements of your furniture, as well as the rooms themselves and then take away what you need to. Don't wait until moving day with an incorrect plan in place; otherwise you'll be making an already stressful day even harder!
Coordinate your boxes by room, not object
Label each of your boxes by room, not by object; this will make unpacking a much simpler task on the day. It means you won't be trekking back and forth from box to box, trying to remember what belongs where. It's a real time saver!
Will you be downsizing soon and following any of our tips? Let us know on Twitter @haybrook_uk!