Rents and house prices values continue to enjoy steady rises
---
25/04/2018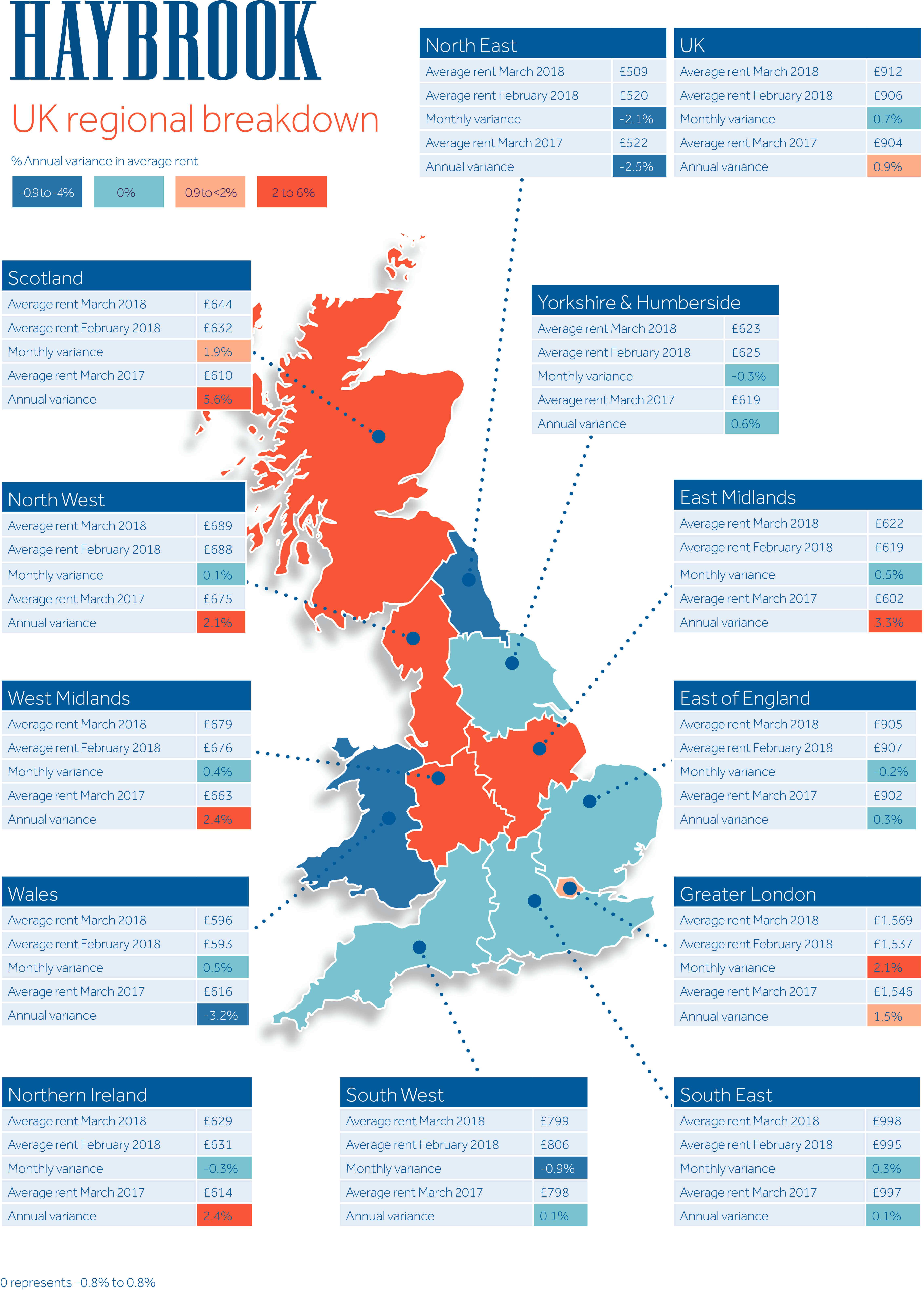 Rents in the UK rose by 0.9% in March compared to the same month a year ago, the average monthly rent now stands at £912 per month
Rents in London increased by 1.5% in March this year compared to March 2017; the average monthly rent in the capital now stands at £1,569 a month
When London is excluded, the average UK rental value was £759 in March 2018; this was up 1.1% on last year
HomeLet's March Rental Index reveals that rents rose in 10 of the 12 regions covered in the research
Source: HomeLet
We're continuing to see rents rise in most regions and the ongoing trend is modest rises, marginally less than the rate of inflation. Likewise, house prices are growing in value at what we believe is a sustainable rate – however in real terms property across the UK is worth on average £9k more than the same time last year which represents an increased value of some £750 a month.
Landlords and tenants alike should be encouraged by this news, with landlords continuing to enjoy solid capital growth at the same time as rents remaining affordable.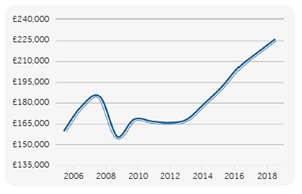 Average house prices in the UK have increased by 4.4% in the year to February 2018, however this is down from 4.7% in January 2018. The annual growth has slowed since mid-2016 has remained generally under 5% throughout 2017 and into 2018.